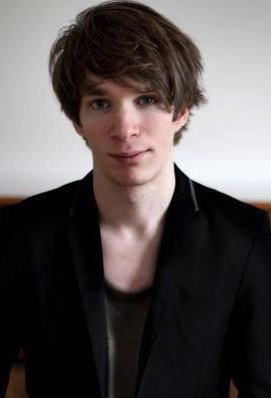 D.R.
Nicolas Roulive was born in 1989 in Namur, Belgium. He started to study the piano at the age of 11. In 2007, he entered the Royal Conservatory of Mons, Belgium, where he completes a Bachelor degree in 2010 with prof. Rosella Clini and Thomas Paule. During this time he started to interest himself into composition, through following the lessons of prof. Jean-Luc Fafchamps, as well as the collaborations as a pianist with the composition department from this school. After graduating in piano, he started to study composition in Paris; successively with prof. Eric Tanguy and Edith Canat
de Chizy; orchestration with Anthony Girard, and a Musical Studies Diploma in piano with Gwendal Giguelay. From 2016 he is following a Bachelor in composition at the High School for Music of Geneva, Switzerland with prof. Michael Jarrell, Santiago Diez-Fischer and Luis Naòn. He followed also the masterclasses and lessons of Beat Furrer, Dmitri Kourliandski, Philippe Leroux, Isabel Mundry etc. 

He was invited in international festivals and masterclasses, such as «Sound of Wander 2017» with Chaya Czernowin in Milan, the «CrossRoads Festival» in Salzburg, «Impuls 2019» in Graz, and the festival «Mixtur 2019» in Barcelona.